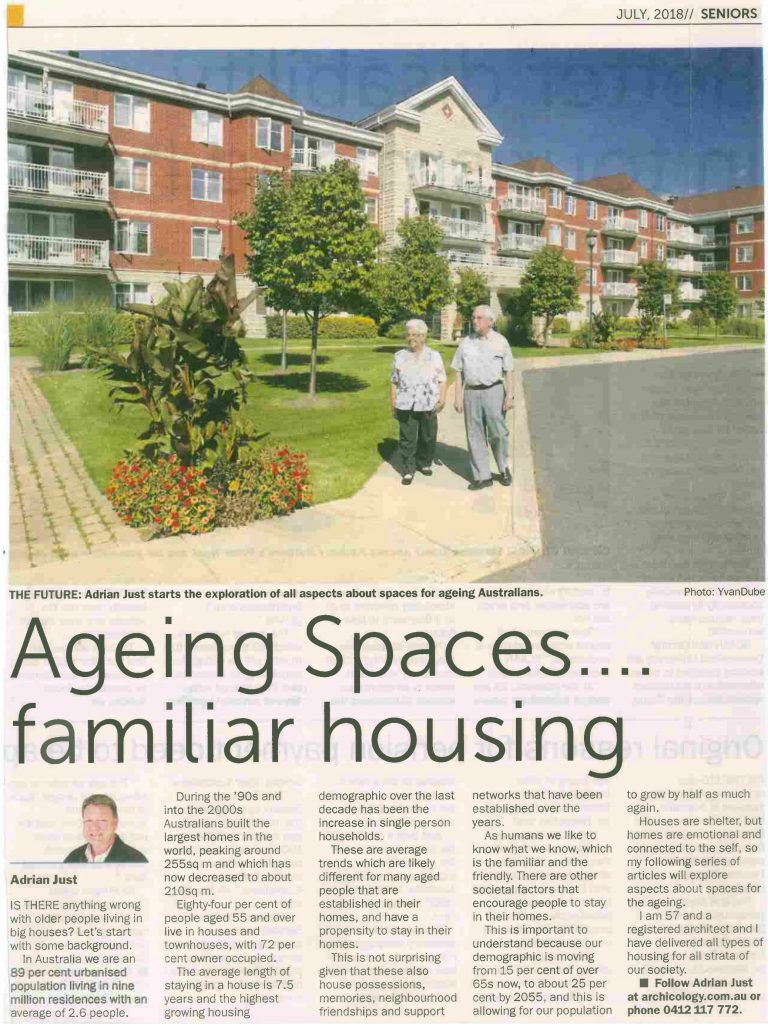 IS THERE anything wrong with older people living in big houses? Let's start with some background.
In Australia we are an 89 per cent urbanised population living in nine million residences with an average of 2.6 people.
During the '90s and into the 2000s Australians built the largest homes in the world, peaking around 255sq m and which has now decreased to about 210sq m.
Eighty-four per cent of people aged 55 and over live in houses and townhouses, with 72 per cent owner occupied.
The average length of staying in a house is 7.5 years and the highest growing housing demographic over the last decade has been the increase in single person households.
These are average trends which are likely different for many aged people that are established in their homes and have a propensity to stay in their homes.
This is not surprising given that these also house possessions, memories, neighbourhood friendships and support networks that have been established over the years.
As humans we like to know what we know, which is the familiar and the friendly. There are other societal factors that encourage people to stay in their homes.
This is important to understand because our demographic is moving from 15 per cent of over 65s now, to about 25 per cent by 2055, and this is allowing for our population to grow by half as much again.
Houses are shelter, but homes are emotional and connected to the self, so my following series of articles will explore aspects about spaces for the ageing.
I am 57 and a registered architect and I have delivered all types of housing for all strata of our society.
Photo: YvanDube