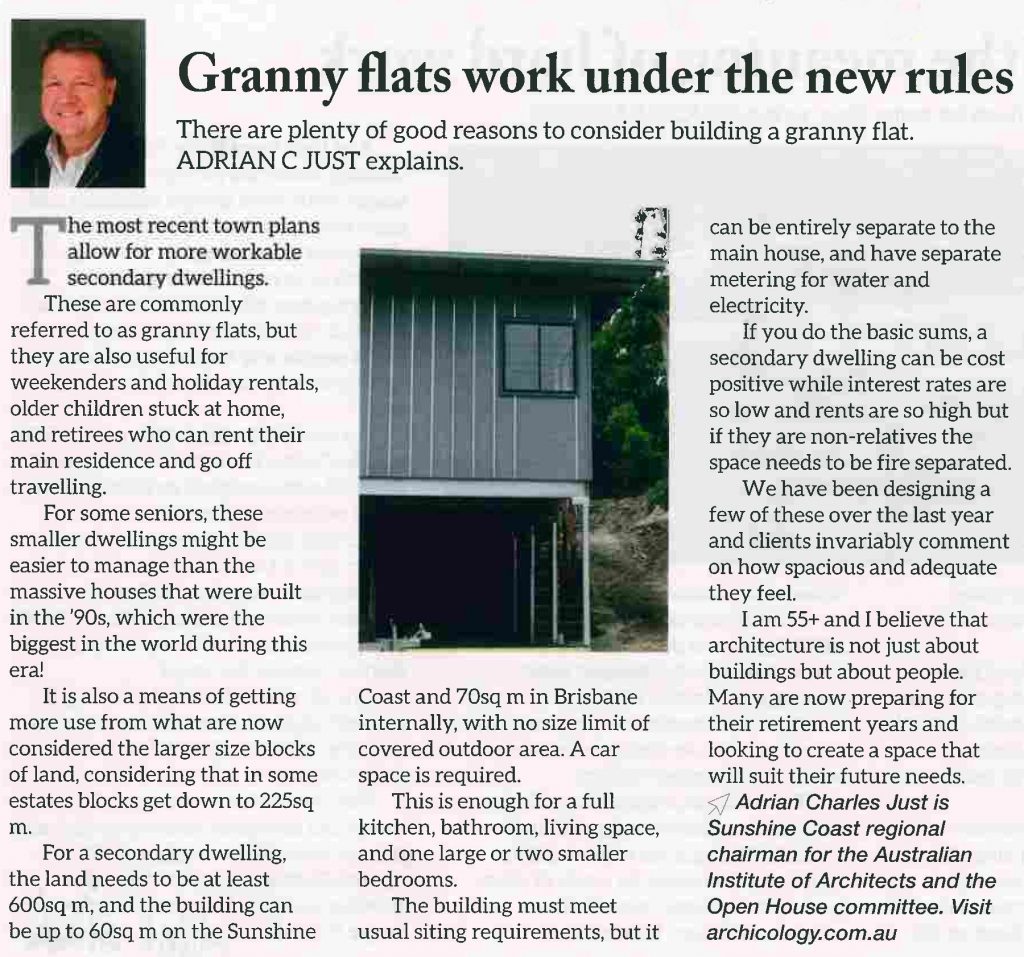 The most recent town plans allow for more workable secondary dwellings.
These are commonly referred to as granny flats, but they are also useful for weekenders and holiday rentals, older children stuck at home, and retirees who can rent their main residence and go off travelling.
For some seniors, these smaller dwellings might be easier to manage than the massive houses that were built in the 90's, which which were the biggest in the world during this era!
It is also a means of getting more use from what are now considered the larger sized blocks of land, considering that in some estates blocks get down to 225sq m.
For a secondary dwelling, the land needs to be at least 600sq m, and the building can be up to 60sq m on the Sunshine Coast and 70sq m in Brisbane internally, with no size limit of covered outdoor area. A car space is required.
This is fair enough for a full kitchen, bathroom, living space, and one large or two smaller bedrooms.
The building must meet usual siting requirements, but it can be entirely separate to the main house, and have separate metering for water and electricity.
If you do the basic sums, a secondary dwelling can be cost positive while interest rates are so low and rents are so high but if they are non-relatives the space needs to be fire separated.
We have been designing a few of these over the last year and clients invariably comment on how spacious and adequate they feel.
I am 55+ and I believe that architecture is not just about buildings but about people. Many are now preparing for their retirement years and looking to create a space that will suit their future needs.
Adrian Just is Sunshine Coast regional chairman for the Australian Institute of Architects and the Open House committee.